Tobee® F029HS1A05 Slurry Pump Expeller Ring is an important Hi-seal wearing spares of Slurry Pump, Slurry Pump High Seal Parts mainly included: expeller, expeller ring, frame plate liner insert and stuffing box,there will be HS1 after the basic part numbers to represent Hi-seal pump parts, and compare with standard pump parts, the HS1 slurry pump parts are more suitable for sealing at high intake pressures as the large diameter slurry pump expeller.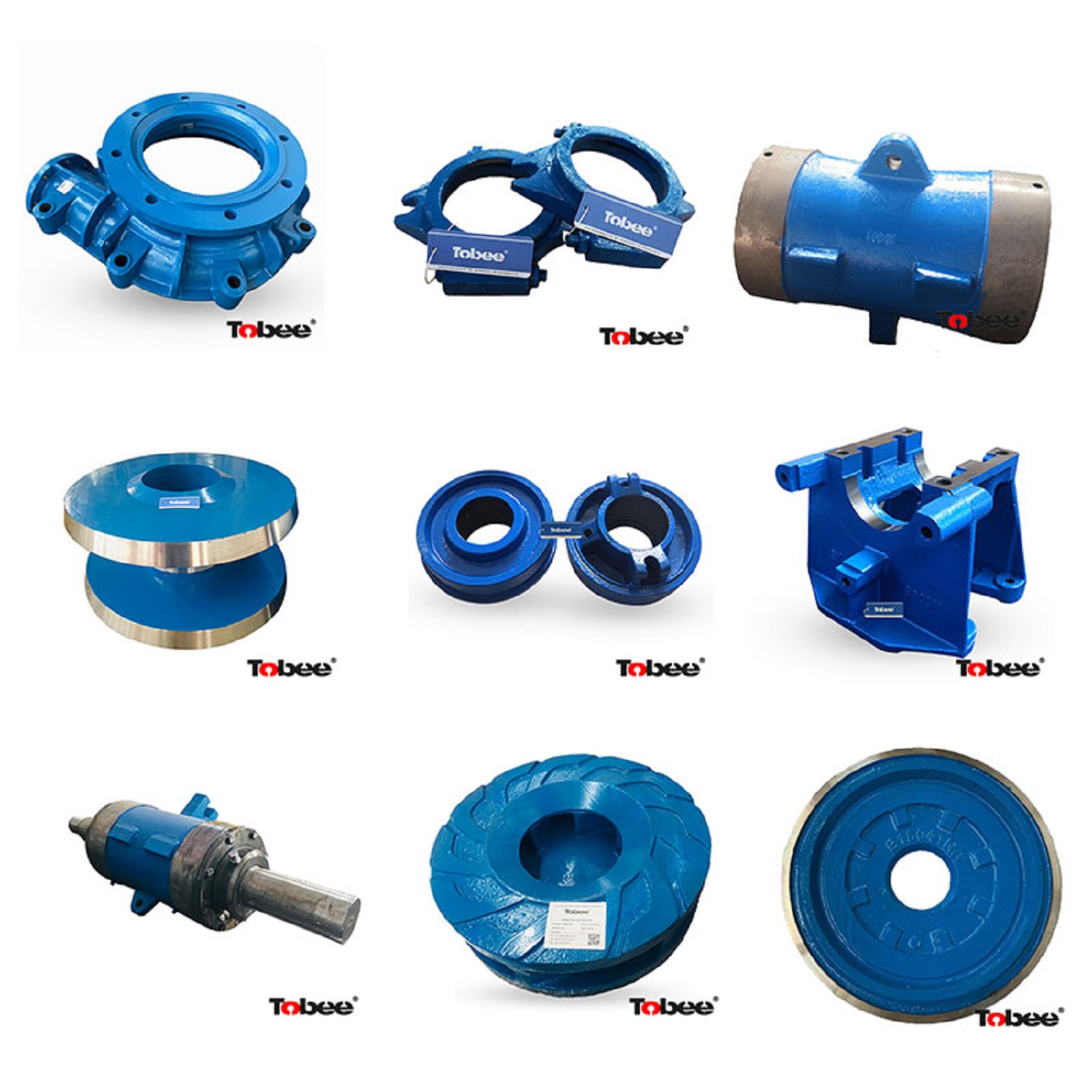 Slurry Pump Spare Parts 029 Expeller Ring:
Liners--Easily replaceable liners are bolted, not glued, to the casing for positive attachment and ease of maintenance. Hard metal liners are completely interchangeable with pressure molded elastomers. Elastomer seal rings back all liner joints.
Casing--Casing halves of cast or ductile iron with external reinforcing ribs provide high operating pressure capabilities and an extra measure of safety.
Impeller--front and rear shrouds have pump out vanes that reduce recirculation and seal contamination. Hard metal and molded elastomer impellers are complete interchangeable. Cast in impeller threads require no inserts or nuts. High efficiency and high head designs are also available.
Throatbush--Wear is reduced and maintenance simplified by the use of tapered mating faces to allow positive accurate alignment during assembly and simple removal.
Slurry Pump Expeller Ring Code:
| | | |
| --- | --- | --- |
| Slurry Pump Expeller Ring | AH Slurry Pumps | Slurry Pump Materials |
| B029 | 1.5/1B-AH, 2/1.5B-AH | HT250, High chrome, Rubber |
| C029 | 3/2C-AH | HT250, High chrome, Rubber |
| D029 | 4/3C-AH, 4/3D-AH | HT250, High chrome, Rubber |
| DAM029 | 6/4D-AH | HT250, High chrome, Rubber |
| E029 | 6/4E-AH | HT250, High chrome, Rubber |
| EAM029 | 8/6E-AH, 8/6R-AH | HT250, High chrome, Rubber |
| F029 | 8/6F-AH | HT250, High chrome, Rubber |
| FAM029 | 10/8F-AH, 12/10F-AH, 14/12F-AH | HT250, High chrome, Rubber |
| SH029 | 10/8ST-AH, 12/10ST-AH, 14/12ST-AH | HT250, High chrome, Rubber |
| TH029 | 16/14TU-AH | HT250, High chrome, Rubber |
| Slurry Pump Expeller Ring | HH Slurry Pumps | Slurry Pump Materials |
| CH029 | 1.5/1C-HH | HT250, High chrome, Rubber |
| DAM029 | 3/2D-HH | HT250, High chrome, Rubber |
| E0AM029 | 4/3E-HH | HT250, High chrome, Rubber |
| FH029 | 6/4F-HH | HT250, High chrome, Rubber |
| Slurry Pump Expeller Ring | M Slurry Pumps | Slurry Pump Materials |
| EAM029 | 10/8E-M | HT250, High chrome, Rubber |
| FAM029 | 10/8F-M | HT250, High chrome, Rubber |
| Slurry Pump Expeller Ring | L Slurry Pumps | Slurry Pump Materials |
| ASC029 | 20A-L | HT250, High chrome, Rubber |
| BSC029 | 50B-L | HT250, High chrome, Rubber |
| CSC029 | 75C-L | HT250, High chrome, Rubber |
| DSC029 | 100D-L | HT250, High chrome, Rubber |
| ESC6029 | 150E-L | HT250, High chrome, Rubber |
| SL30029 | 300S-L | HT250, High chrome, Rubber |
| Gravel Pump Expeller Ring | G(H) Gravel Pumps | Gravel Pump Materials |
| DAM029 | 6/4D-G | HT250, High chrome, Rubber |
| E029 | 8/6E-G | HT250, High chrome, Rubber |
| F029 | 10/8F-G | HT250, High chrome, Rubber |
| GG029 | 12/10G-G, 14/12G-G, 12/10G-GH | HT250, High chrome, Rubber |
| HG029 | 14/12TU-G,16/14TU-G,16/14TU-GH | HT250, High chrome, Rubber |
Contact information:
Email: Sales9@tobeepump.com | Mob: +86-18132079120| Skype: Tobee.Pump | Fax: +86 311-87221317
Web: www.tobeepump.com | Web: www.slurrypumpsupply.com | Web: www.tobee.cc | Web: www.hydroman.cn | Web: www.tobee.store