Tobee® Slurry Pump Shaft Sleeve - wear part of slurry pumps. The design and material of shaft sleeve is significant to slurry pump servicelife, The slurry pump shaft sleeve protects pump shaft from abrasion and corrosion within seal arrangements, Tobee offers different materials of shaft sleeve for international brand pumps.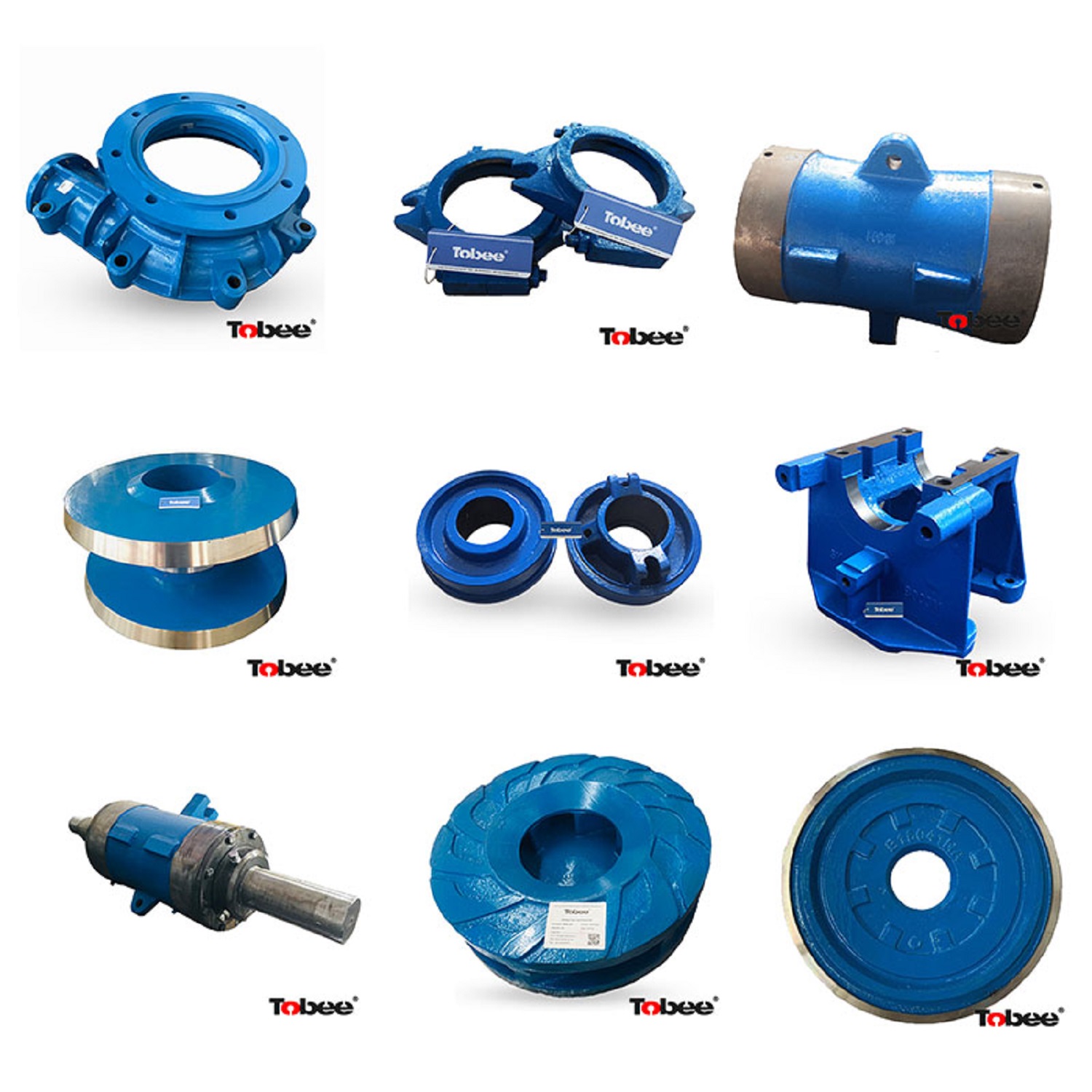 Materials: 3Cr13, 4Cr13, Stainless steel, Ceramic etc
Part code: 075, 076
Replaced model: Tobee TH(R), THH, TL(R), TG(H), TP(R), TF. Warman AH(R), HH, L(R), G(H), SP(R), AF etc
Shaft Sleeves B075, C075, D075, E075, F075, FAM075, SH075, TH075, TH076 for 1.5/1B-AH, 2/1.5B-AH, 3/2C-AH, 4/3C-AH, 4/3D-AH, 6/4D-AH, 6/4E-AH, 8/6E-AH, 8/6R-AH, 8/6F-AH, 10/8F-AH, 12/10F-AH, 14/12F-AH, 10/8ST-AH, 12/10ST-AH, 14/12ST-AH, 16/14TU-AH, 16/14TU-AH slurry pumps.
Tobee® manufactures quality High chrome slurry pump parts, Rubber slurry pump parts, Polyurethane slurry pump parts and Ceramic slurry pump parts fully compatible with Standard AH® slurry pumps, and provides value to customers through fair pricing and lead times that are some of the lowest in the market. Tobee® stocks millions of dollars of slurry pump parts globally, all of which are interchangeable with AH® slurry pump parts. We maintain a global distribution network that stands ready to serve your process needs.
China Centrifugal Slurry Pumps Shaft Sleeves Spare Parts List:
| | | |
| --- | --- | --- |
| Shaft Sleeve Code | AH Slurry Pump | Shaft Sleeve Materials |
| B075 | 1.5/1B-AH, 2/1.5B-AH | SS420, SS304, SS316L, Ceramic |
| C075 | 3/2C-AH, 4/3C-AH | SS420, SS304, SS316L, Ceramic |
| D075 | 4/3D-AH, 6/4D-AH | SS420, SS304, SS316L, Ceramic |
| E075 | 6/4E-AH, 8/6E-AH, 8/6R-AH | SS420, SS304, SS316L, Ceramic |
| F075 | 8/6F-AH | SS420, SS304, SS316L, Ceramic |
| FAM075 | 10/8F-AH, 12/10F-AH, 14/12F-AH | SS420, SS304, SS316L, Ceramic |
| SH075 | 10/8ST-AH, 12/10ST-AH, 14/12ST-AH | SS420, SS304, SS316L, Ceramic |
| TH075 | 16/14TU-AH | SS420, SS304, SS316L, Ceramic |
| TH076 | 16/14TU-AH | SS420, SS304, SS316L, Ceramic |
| Shaft Sleeve Code | HH Slurry Pump | Shaft Sleeve Materials |
| CH075 | 1.5/1C-HH | SS420, SS304, SS316L, Ceramic |
| D075 | 3/2D-HH | SS420, SS304, SS316L, Ceramic |
| E075 | 4/3E-HH | SS420, SS304, SS316L, Ceramic |
| F075 | 6/4F-HH | SS420, SS304, SS316L, Ceramic |
| Shaft Sleeve Code | M Slurry Pump | Shaft Sleeve Materials |
| E075 | 10/8E-M | SS420, SS304, SS316L, Ceramic |
| F075 | 10/8F-M | SS420, SS304, SS316L, Ceramic |
| Shaft Sleeve Code | L Slurry Pump | Shaft Sleeve Materials |
| A075 | 20A-L | SS420, SS304, SS316L, Ceramic |
| BSC075 | 50B-L | SS420, SS304, SS316L, Ceramic |
| C075 | 75C-L | SS420, SS304, SS316L, Ceramic |
| D075 | 100D-L | SS420, SS304, SS316L, Ceramic |
| E075 | 150E-L | SS420, SS304, SS316L, Ceramic |
| S075 | 300S-L | SS420, SS304, SS316L, Ceramic |
| Shaft Sleeve Code | G(H) Gravel Pump | Shaft Sleeve Materials |
| D075 | 6/4D-G | SS420, SS304, SS316L, Ceramic |
| E075 | 8/6E-G | SS420, SS304, SS316L, Ceramic |
| F075 | 10/8F-G | SS420, SS304, SS316L, Ceramic |
| G075 | 12/10G-G, 14/12G-G, 12/10G-GH | SS420, SS304, SS316L, Ceramic |
| TH075 | 14/12TU-G,16/14TU-G,16/14TU-GH | SS420, SS304, SS316L, Ceramic |
| TH076 | 14/12TU-G, 16/14TU-G, 16/14TU-GH | SS420, SS304, SS316L, Ceramic |
Contact information:
Email: Sales9@tobeepump.com | Mob: +86-18132079120| Skype: Tobee.Pump | Fax: +86 311-87221317
Web: www.tobeepump.com | Web: www.slurrypumpsupply.com | Web: www.tobee.cc | Web: www.hydroman.cn | Web: www.tobee.store