Tobee Pump Part Lantern Restrictor G118-C23 is used for 16x14 AH slurry pumps, 10x8ST-AH slurry pump, 12x10ST-AH slurry pump and 14x12ST-AH slurry pump.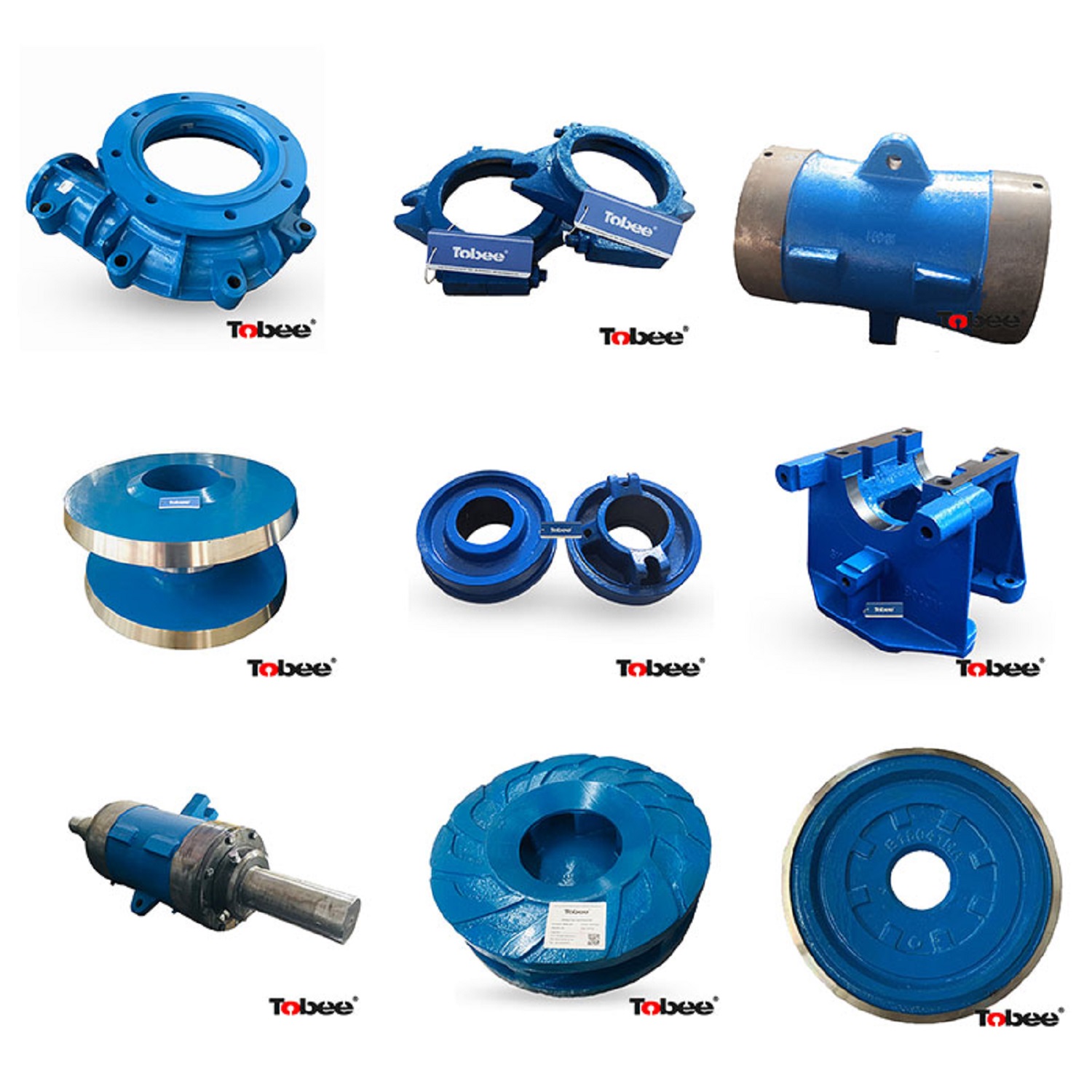 In slurry pumps, a slurry pump lantern restrictor is located between slurry pump gland packing and slurry pump impeller. It works as a lantern ring, but at the same time has clearances that restrict the flow into the pump. These clearances result in significantly more flush water being required, as there is no longer the interference fit between the ring of gland packing and slurry pump shaft.
By using a lantern restrictor, if the gland flush is always on, at a higher pressure than in the slurry pump wet end parts and the flush water is clean, the packing never encounters slurry and the sleeve and packing life is usually acceptable. Because the sleeve remains in good condition, the leakage is acceptable.
Slurry Pump Lantern Restrictor Part Codes: B118C21, C118C21, D118C21, E118C21, F118C21, G118C21, H118C21, B118C23, C118C23, D118C23, E118C23, F118C23, G118C23, H118C23, B118K31, C118K31, D118K31, E118K31, F118K31, G118K31, H118K31...
Tobee® Slurry Pump Parts widely used in Mining, Mineral Processing, Paper pulp, Sands, Gravels, Dredging, Coal Prep, Cyclone Feeds, Chemical Slurry Service, Tailings, Aggregate Processing, Ash Handling, Fine Primary Mill Grinding, Secondary Grinding, Iron Ore, Cooper, Oil field, Diamond, Alumina, Coal, Gold, Silver, Cement, Lead&zinc, Asbestos, Kaolin, Phosphorite, Bauxite, Potash, Mineral sands, Steel, Palm, Sugar, Steeloxyde, Chemical fertilizer, Molybdenum, Tin, Titanium, Power, FGD, Sea water, Food Processing, Cracking Operations, Pipeline Transport, High Velocity Hydraulic Transport,Food Processing, Explosive Sludge In Metal Smelting, River And Pond, Heavy Refuse Removal, Continuous (Snore) Sump Pump Operation, Abrasive Slurries, High Density Slurries, Large Particle Slurries, Sump Drainage, Wash down, Floor Drainage, Mixing, Frac Sand Blending, Tobacco, Construction, City Sewage, Industrial Processing etc.
Contact information:
Email: Sales9@tobeepump.com | Mob: +86-18132079120| Skype: Tobee.Pump | Fax: +86 311-87221317
Web: www.tobeepump.com | Web: www.slurrypumpsupply.com | Web: www.tobee.cc | Web: www.hydroman.cn | Web: www.tobee.store